The members of our Founders Circle provided substantial donations to support the launch of CIIPS at its very beginning. We thank them for their generosity and deep concern for access to information and privacy issues.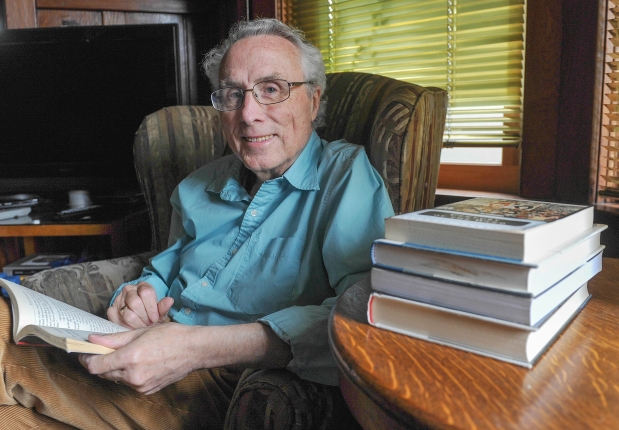 Brian Campbell
1943 – 2016
During his long and distinguished career as a librarian in British Columbia, Brian Campbell treated intellectual-freedom work as an integral part of his professional responsibilities. He was relentless in defending free speech and promoting free and equal access to information, both inside and outside of libraries.
After launching his library career at Vancouver Public Library, Brian became a champion and chair of the B.C. Library Association's Intellectual Freedom Committee in the 1980s and helped found both the BC and Canadian Library Information Policy Committees. He also chaired library committees that campaigned for passage of provincial freedom of information and protection of privacy laws. Brian was vice president of the BC Freedom of Information & Privacy Association,1992-1994 and was a founding member and chair of the B.C Civil Liberties Association's intellectual freedom and information policy committees.
Thanks largely to Brian's vision and efforts, BC was the first jurisdiction in Canada to provide free access to the Internet in all its public libraries. Extending that cause to the greater community, Brian became the founding president of the Vancouver Community Network, a non-profit Internet service provider offering free services to assist individuals, community groups, and non-profit organizations in accessing and utilizing the Internet.
In 2015, Brian received the Canadian Library Association's Award for the Advancement of Intellectual Freedom in Canada.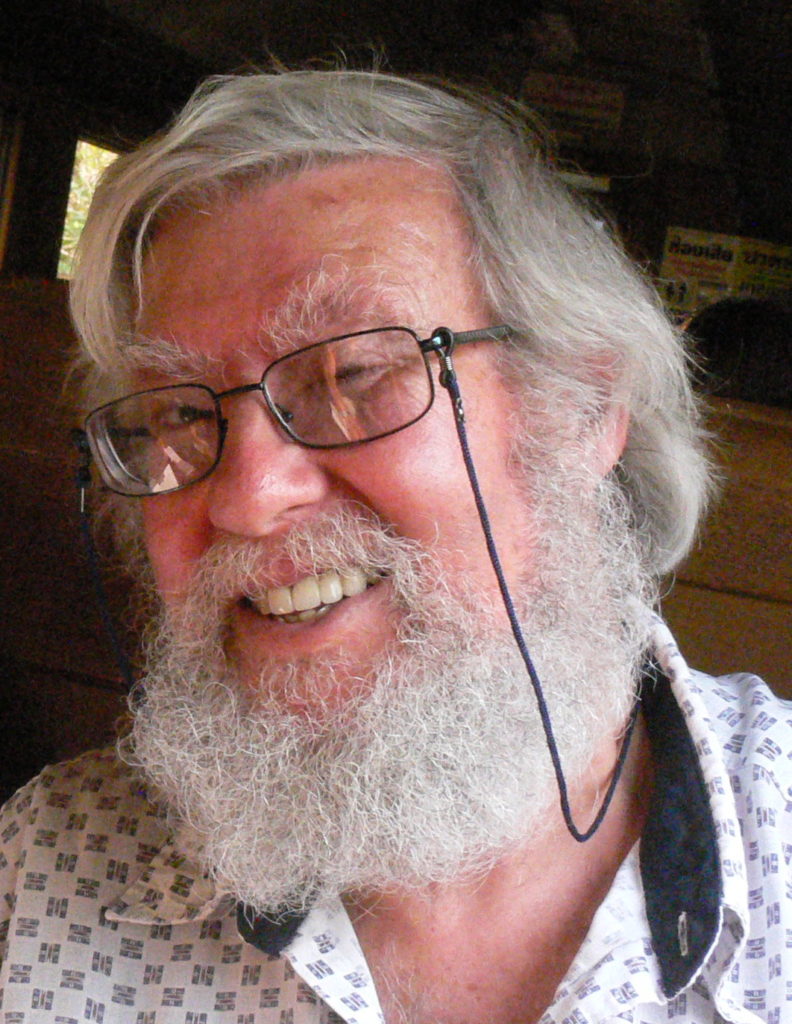 Stephen Carlman
Stephen Carlman has been a senior editor for daily newspapers and magazines across Canada and in London, England. In Vancouver, working for The Province, he was instrumental in the conversion of the paper to a tabloid format and became its first Sunday Editor.
Before leaving daily newspapers, and starting his own business, Stephen was a strategic planner and developer of new business ventures for Pacific Press. As a consultant, he specialized in publication management, policy setting and strategic planning in publishing and communications.
Stephen was on the governing board of of the BC Freedom of Information and Privacy Association from 1995 to 1998. Prior to that, he led a media coalition of BC publishers and broadcasters that advised the government and represented media interests during the development of B.C.'s first freedom of information and privacy legislation.
Stephen has served as a governor of the National Newspaper Awards and as president of the BC Newspaper Foundation. In retirement Stephen maintains an abiding interest in newspapers, the future of information technologies and media strategies.
Dr Ian Scott Cornell
Dr Ian Scott Cornell is a surgical pathologist at Royal Columbian Hospital in Vancouver region. He has a longstanding interest in privacy issues related to health information. Dr Cornell is concerned about our digital era's rapid growth in the collection and analysis of personal information by both public and private organizations. He sees a role for CIIPS in bringing together experts in privacy and information access for debate, thoughtful commentary, and to explore policy options and education programs that can provide sensible guidance to the public and private sectors. Dr. Cornell has served on the board of the BC Freedom of Information and Privacy Association (FIPA), and has been a privacy officer for Excelleris and Dr CJ Coady Associates.
Tom Crean
Tom Crean's family has been in the funeral profession for over a century. He is president of Heritage Gardens Cemetery, which he founded in 2015 with his son Trevor. Prior to that, he was president of his family's third-generation funeral home, Kearney Funeral Services since 1978.
Tom is the author of It's Your Funeral, an expose' of the inner workings of the $20 Billion funeral services industry in Canada and the United States.
In addition to volunteer work in groups serving his business sector, Tom has served as a board member of key organizations involved in public education, civil liberties, and freedom of information. Tom is a board Member of the B.C. Association for Media Education, the Family Association for Media Education and the Canadian Institute for Information and Privacy Studies. He is a past president of the Rotary Club of Vancouver and was a board member of the B.C. Freedom of Information and Privacy Association (FIPA) for 23 years.
Tom currently serves on the Board of Governors of Catholic Pacific College. He is also President of the Family Funeralhome Association, President of the Surrey Hospice Society, and Vice President of the Partners in Care Alliance — an association providing education and advocacy to caregivers involved with end of life care).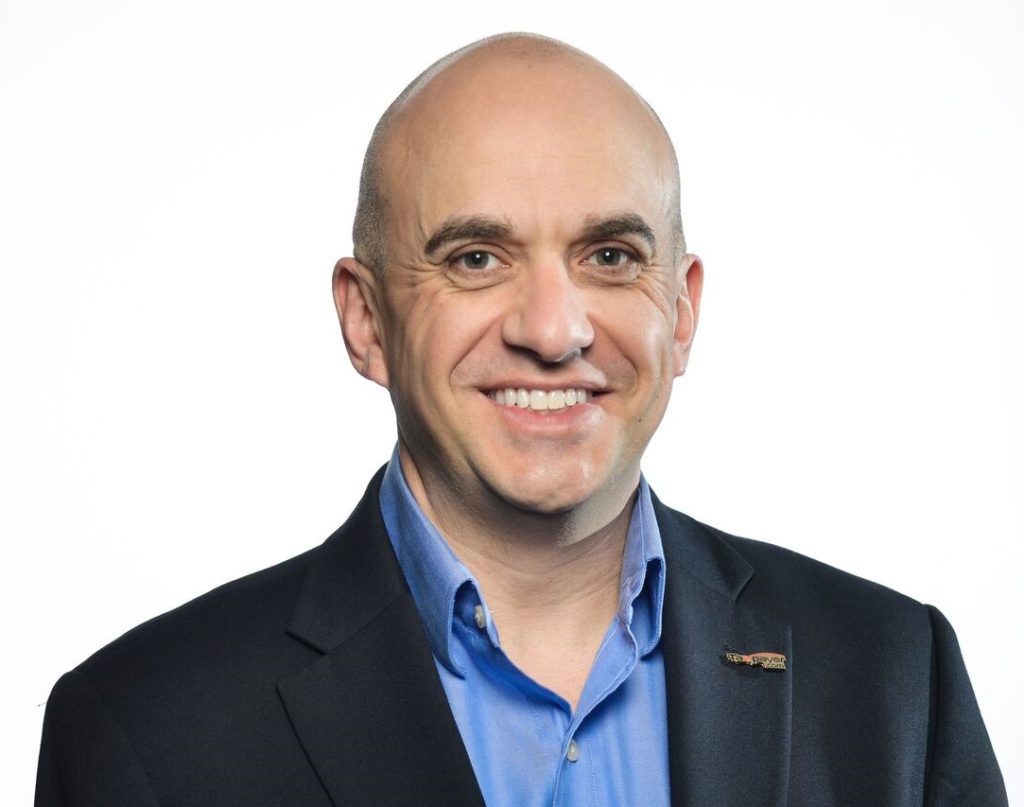 Troy Lanigan
Troy Lanigan is a consultant who works with clients supportive of limited-government principles in the fields of political advocacy and public policy reform.
Troy is president of the Canada Strong and Free Network (formerly the Manning Centre); president of the Manning Foundation; and CEO/Founder of a new storytelling think tank, SecondStreet.org. Troy also serves on the boards of the Justice Centre for Constitutional Freedoms and the Institute for Liberal Studies.
For 26 years Troy served in various capacities with the Canadian Taxpayers Federation (CTF), including 10 years as president. During this time he wrote a book called Fighting for Taxpayers: Battles Fought and Battles Ahead and helped found the campus-based initiative Generation Screwed.
In 2019 Troy stepped down as chair of the World Taxpayers Associations – an umbrella group of approximately 60 taxpayer organizations on six continents. He remains involved as past chair.
Prior to his tenure with the CTF, Troy served as National Education Director for the Virginia-based Leadership Institute. He is a member of the Washington DC-based Atlas Network's Council of Mentors.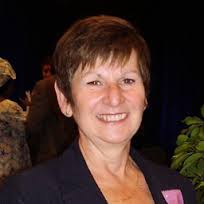 Paulette Lacroix
Paulette Lacroix is an independent management and privacy consultant specializing in healthcare transformation, informatics, electronic records management, and privacy.
Paulette has a diverse and extensive healthcare background with experience as an RN, administrator and researcher in acute care, community services and public health. She is a certified information privacy professional with the International Association of Privacy Professionals (Canada and US), and an Adjunct Assistant Professor with the University of Victoria School of Health Information Science. She is the vice-chair of the International Medical Informatics Association (IMIA) information security working group.
As a strategic management consultant for more than twenty years, Ms Lacroix has assisted health authorities, government, universities, private enterprise and non-profits in planning and program development, change management, healthcare informatics, patient access and flow, mental health services, electronic health records, privacy risk management and cybersecurity.
Paulette is a published author and lecturer, most recently awarded the Emerald Literati Award for 2019 outstanding paper as one of the most exceptional pieces of work submitted throughout 2018.
Philippa Lawson
Philippa Lawson is a Canadian lawyer with over 25 years practicing telecommunications, privacy, and consumer protection law from a public interest perspective.
Before moving to Whitehorse, Yukon with her spouse in 2008, she was founding Executive Director of the Samuelson-Glushko Canadian Internet Policy and Public Interest Clinic (CIPPIC), a technology law clinic based at the University of Ottawa. Under Philippa's leadership, CIPPIC developed a national reputation for cutting-edge research and precedent-setting advocacy on legal and policy issues arising from the use of new technologies.
She is a member of the recently-formed Civil Society Information Society Advisory Committee (CSISAC) of the OECD, and continues to work with civil society groups both individually and as an Associate of CIPPIC.
Philippa has represented consumer organizations in major telecommunications regulatory proceedings before the CRTC, as well as in regulatory proceedings before the Ontario Energy Board and court proceedings in the Federal and Supreme Courts of Canada and has represented the consumer interest in various national and international standard-setting and policy-making forums such as the OECD, National Broadband Task Force, Canadian Interconnection Steering Committee and Canadian Standards Association.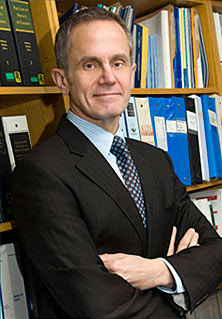 David Loukidelis
David Loukidelis, Q.C., is an associate counsel with Young Anderson Barristers & Solicitors. He is well-known for his expertise in freedom of information law and privacy law, as well as lobbying and conflict of interest law. David also advises clients on administrative law and constitutional matters, as well as a broad range of other legal issues affecting local governments.
David Loukidelis served as BC's Information & Privacy Commissioner for 11 years, and also served as Registrar of Lobbyists for British Columbia from 2003 to 2010.
Prior to that, David was a founding member, president and board member of the BC Freedom of Information and Privacy Association (FIPA). As a member of FIPA's Legislative Task Force, David was the main author of FIPA's law reform report, Information Rights for British Columbia. That report — which contained 73 legislative recommendations — played a key role in the enactment of BC's Freedom of Information and Protection of Privacy Act in 1993.
In 2010 David became Deputy Attorney General of British Columbia and Deputy Minister of Justice. He was responsible for advising the provincial Cabinet and government on all legal matters, and also was responsible for the executive management of the Ministry of Justice, which has over 6,500 employees.
In December 2012 the Alberta Cabinet appointed David as Chair of Alberta's Law Enforcement Review Board, the independent civilian oversight tribunal for police conduct and discipline in Alberta. He stepped down from that role in December 2018.
David has taught privacy and freedom of information law in the law faculties of the University of Victoria, the University of Alberta and Thompson Rivers University. He has also taught environmental law at the University of British Columbia.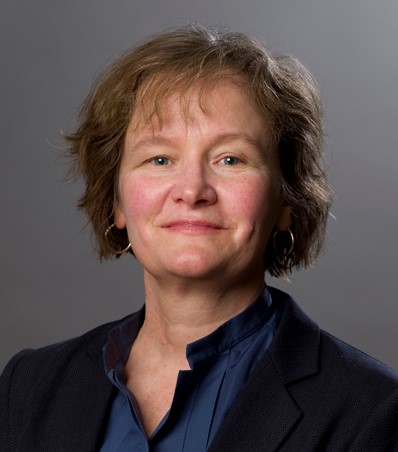 Mary Marshall
Mary Marshall has worked as a lawyer providing health law and policy advice to provincial and national health governance bodies, boards and committees across Canada. She was appointed Alberta's first Health Advocate in 2014 and has conducted investigations and provided advice for the Office of the Alberta Ombudsman, having previously been their Director of Legal Services.
Notably, Mary has appeared before the Supreme Court of Canada on a precedent-setting case concerning the right to privacy for therapeutic records.
Mary has taken a lead role in preparing policy papers and advice on privacy legislation and amendments to the Alberta Health Information Act and the province's Mental Health Act. As a National Advisor of the Canadian Patient Safety Institute, she tracks law within the area on a national basis, and is a contributor through speaking engagements and written works.
Mary's awards include the University of Alberta Information Access and Protection of Privacy Award for Outstanding Leadership and Contribution to the Field of Access and Privacy in Alberta and Canada. She is also the recipient of the Canadian Mental Health Association National Office Aleck Trawick Award for a legal counsel or law firm that has provided extraordinary leadership in advocacy
Linda McKay-Panos
Linda McKay-Panos is the executive director of the Alberta Civil Liberties Research Centre and a sessional instructor in the Faculties of Arts and Law at the University of Calgary.. She taught Language Arts and Social Studies with the Calgary Board of Education before obtaining her Juris Doctor and Master of Laws degree at the University of Calgary. She joined the Alberta Civil Liberties Research Centre in 1992 as a Research Associate.
Linda is the Past President of the Alberta Association for Multicultural Education and the Past President of the Public Legal Education Network of Alberta. She is the author of several publications dealing with civil liberties, access to information, human rights, discrimination, equality and related topics. Linda received the 2001 Suzanne Mah Award, an Alberta Centennial Medal in 2005 and an Alberta Centennial Medal in 2005 for her work in human rights in Alberta.
John Hinds
Representing News Media Canada
John Hinds is the President and CEO of News Media Canada, which represents over 800 newspapers and news media organizations in every province and territory of Canada. He serves as the industry's voice on public policy issues, while also managing the organization's comprehensive research and marketing portfolio.
A lawyer by training, John has has long been a public advocate for journalistic freedom and democratic reform. He previously served in senior political roles, both federally and provincially. He also has extensive experience as a public affairs consultant.
News Media Canada has been involved in assessing and responding to the state of Freedom of Information in Canada since 1997 and funds a well-known annual FOI audit.
John has served on a number of for profit and corporate boards including United Way of Toronto, Ontario Trillium Foundation, Harbourfront Centre and Solus Trust Company. He is a former Chair of Casey House Hospice and a former Vice Chair of St Joseph's Health Centre.
Alasdair Roberts
Alasdair S. Roberts is a professor and director of the School of Public Policy at the University of Massachusetts Amherst. He is the author of many articles and books on public policy issues, especially relating to government secrecy and the exercise of government authority.
Professor Roberts writes extensively on problems of governance, law and public policy. His most recent book, Strategies for Governing, was published by Cornell University Press in December 2019. His previous book, Can Government Do Anything Right?, was published by Polity Books in April 2018.
His other books include: Four Crises of American Democracy, (Oxford University Press, 2017); The End of Protest: How Free-Market Capitalism Learned to Control Dissent, (Cornell University Press, 2013); America's First Great Depression (Cornell University Press, 2012); The Logic of Discipline: Global Capitalism and the Architecture of Government (Oxford University Press, 2010), which received an honorable mention from the Best Book award committee of the American Society of Public Administration's Section on Public Administration Research; and The Collapse of Fortress Bush: The Crisis of Authority in American Government (New York University Press, 2008). Blacked Out: Government Secrecy in the Information Age, published by Cambridge University Press in 2006, received the Brownlow Book Award from the US National Academy of Public Administration, and three other academic book awards. Professor Roberts has also won several awards for his journal articles.
Roberts was elected as a fellow of the US National Academy of Public Administration in 2007. From 2009 to 2017, he was co-editor of the journal Governance. He serves on the editorial boards of several other journals in the field of public administration. He has a PhD in public policy and a master's of public policy from Harvard University and a JD from the University of Toronto.
Valerie Steeves
Valerie Steeves is a full professor in the Department of Criminology at the University of Ottawa. Her main area of research is human rights and technology issues, including privacy, surveillance and children's use of networked technologies.
Valerie has written and spoken extensively on privacy from a human rights perspective, and is an active participant in the privacy policy making process in Canada. She co-leads (with Jane Bailey) The eQuality Project, a 7-year partnership initiative funded by the Social Sciences and Humanities Research Council of Canada, focused on the ways in which big data practices contribute to a discriminatory environment that sets young people up for conflict and harassment.
Valerie is a co-investigator in two other SSHRC-funded partnerships: one looking at Big Data Surveillance and the other focused on addressing Rape Culture on University Campuses. She is also the lead researcher on MediaSmart's Young Canadians in a Wired World Research Project, which has been tracking young people's experiences with networked technologies since 2000.
Valerie is the author of a number of award-winning educational games designed to teach children how to protect their human rights in cyberspace. In 2004, she was awarded the Labelle Lectureship at McMaster University.
Micheal Vonn
Micheal Vonn is a lawyer and the CEO of PHS Community Services Society in British Columbia. PHS is a legendary champion for marginalized people in harm reduction, health and social innovation, and a major provider of low barrier housing.
Prior to assuming her position at PHS in 2019, Micheal was the policy director of the BC Civil Liberties Association (BCCLA) for 15 years. The BCCLA has partnered with PHS on many important issues, including PHS's historic win at the Supreme Court of Canada on supervised injection facilities.
Micheal has been a frequent speaker on a variety of civil liberties topics including privacy, national security, policing, surveillance, and free speech. She is an Advisory Board Member of Privacy International.
Micheal has been an Adjunct Professor at the University of British Columbia in both the Faculty of Law and the School of Library, Archival and Information Studies, where she taught civil liberties and information ethics. She was honoured in 2010 with the AccolAIDS award for social and political advocacy benefitting communities affected by HIV/AIDS.